One-to-One Gundog Training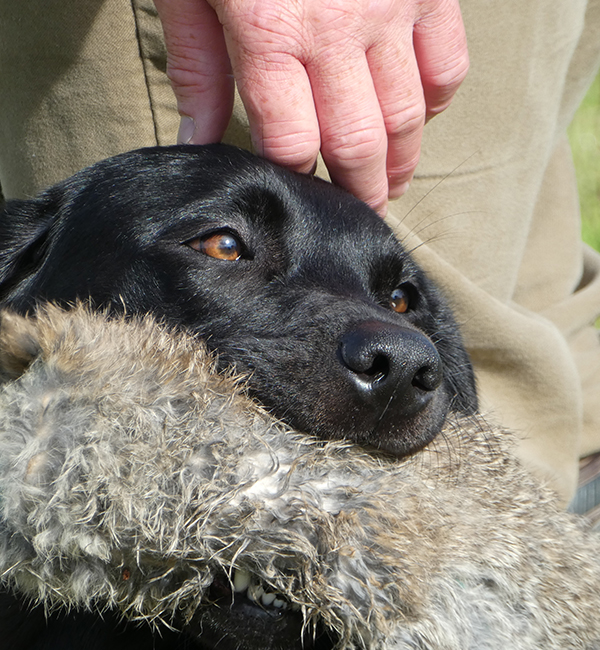 Training For Working Dogs
Bring out the best in your gundog with one-to-one training, preparing your dog for working in the field or simply to meet its breed standards.
I am passionate about training gundogs and I take great pleasure in seeing them working to their full potential. I have my own pack of working dogs including Springer Spaniels, Cocker Spaniels, Labradors and Flatcoat Retrievers. Training and working my own gundogs everyday gives me invaluable insight into the many training methods available and enables me to adapt my approach to incorporate the very best techniques to suit you and your dog. I have excellent training grounds offering a range of terrain so whether you are training for field trials, country fair scurries, as a shooting companion or simply to work to its breed standards, I am able to offer a unique and personalised plan for your dog. I am also always available to discuss any issues or concerns you may have between lessons. I can ensure that with the correct guidance and working in partnership with you as the owner or handler, your gundog is able to reach its full potential.
Pre-Season Refresher Gundog Training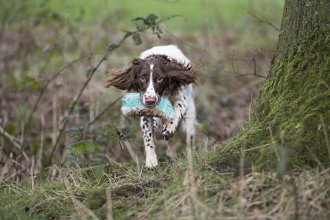 Maximise the enjoyment of that first drive and ensure a great start to the new season by refreshing your gundog's training.
At the start of each new shooting season, I offer individual and group refresher training and have the facilities to simulate a shoot scenario. I have many years experience as a trainer of gundogs and can address a number of issues, including running in, pre-empting a retrieve, directional work, quartering and hunting, mouthing and delivering short. A pre-season refresher will ensure your dog is steady and their enthusiasm to be back on the drives is focused on working for you.
...Callie has fantastic focus and is retrieving to hand; I am really looking forward to the next shooting season and many more 1-1 training sessions with Damian...
Rob with Callie the Springer Spaniel