Dog Training Phone Consultations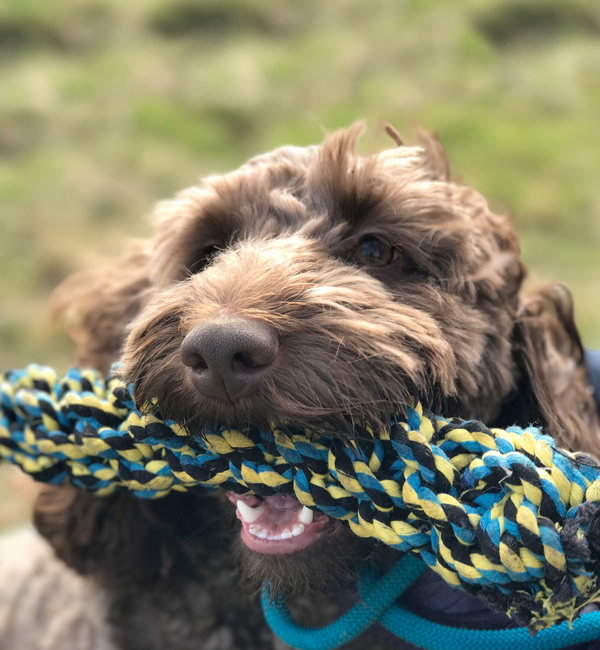 Dog training on speed dial with access to the best techniques and advice from training your new puppy to resolving behavioural issues.
You don't have to live on my doorstep to benefit from my years of experience in dog training and behaviour. In response to requests from owners who live throughout the country, I have launched a dog training phone consultation service so that you can access the very best training for your dog, wherever you live. I can speak to you over the phone, via Skype or video link at a mutually convenient time.
For behavioural problems with your dog, we will have an initial call to discuss the issues that need rectifying, followed up by a written report. Most behavioural problems require a change in how the owner behaves towards the dog – I can talk you through this on the phone and then provide further telephone support over the next three months or until the issue is resolved. Your commitment to training the dog is essential and through the tasks I set you and regular phone calls, you will quickly see progress towards achieving a positive relationship with your dog.
Dog training phone consultations are great for owners with a new puppy – you can start with basic training before your dog has even left the house. We have an initial conversation where I run through the essentials of early puppy training with you. Once these are established, we can talk further about bringing your dog on and establishing good behaviour that will last a lifetime. In our conversations I can also give you advice to eradicate unwanted behaviour patterns that may occur. It's a great way of getting the very best training for your dog from the convenience of your home.
For more information about what you can achieve through dog training phone consultations or to book a time for your first call, please contact me.
...Damian has given me the confidence to train my dog with care and attention...it goes wrong from time to time but a quick call and short discussion is all it takes to put me right and sort the problems....
Darren with Ollie the Labrador